Don't Let This Happen To Your Prayer Request!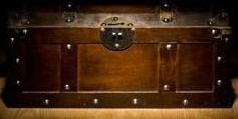 Do Something Today That You May Have Not Done Yesterday!
Pray Up For Someone Else Today!
Teresa Please pray for my sister-in-law Mickie who is battling brain cancer. She has such a positive outlook & such a loving heart.
Synthia Please pray for my friend Adam. He had a freak accident, that has left him paralyzed from the neck down. Please pray for peace, courage, healing and strength for Adam and his family as they begin their new way of life.
Brad Please pray for my dad,"Tony" He has Stage 4 Cancer and been given 2 months to live.Please pray that Jesus will intervene and cure my dad of this deadly disease.Pray that Jesus will destroy all the cancer cells in my dad's body and restore his health.Pray that Jesus get's all the glory for this miracle, too.Thank You and God bless!
Logan Pray for my sister to make the right choices she's only 14 she doesn't listen to my mom she goes out drinks smokes pot and God knows what else she's having sex may she give her life back to Jesus
Sandy Please stand with me in prayer for our granddaughter Piper, she is addicted to heroin and needs GOD intervention for healing and restoration for her mind body and soul. Thank You So much and God Bless
liz A friend who is going through a confused relationship
Sherry Crawford I am going to be having surgery done. I would like to ask everyone to keep me in their prayers. I know I am in God's hands and He is in control, but a part of me is human and is nervous to say the least. Thanks to everyone who pray's for me and may you be blessed.
John Lord, I am confused right now. Please guide me and open doors You have for me. Show me what I need to do that I will know Your hand is upon me. You know my needs. I need healing from depression.
Melissa Please be in prayer for my husbands cousin Pam. Dr just found a huge mass on her liver and suspect cancer. Please pray for salvation and healing in Jesus name!
John Please pray for me. I am in desperate need of a full time job with benefits. Please pray that the Lord will work in my situation and open the door for the right job.
Donnie I pray up that God will heal my dad(Tony Childs) of his breathing problems. Lord please allow his air ways to become clear so that he can breathe freely and worship you with all he has left in him. Thank you Father God for being such a gracious and loving Father. Amen
David Keys Please save my Mom!! She is in Hosp, and needs to come home. 7 weeks in Hosp, and no game plan. Please help our family.
Louise R. Please pray for mu husband, Robert. He has had swelling in his leg and foot and he is going in today to have tests to see if he might have a blood clot. He has diabetes, a heart defib and other issues and because of my own health issues, I cannot go with him. Please pray for him, that this isn't anything serious, that God will heal him completely and give us both strength to get through this as He has other trials. God bless you.
Audrey B Please pray for me to have a clear and sharp mind. Please pray for me to have much success and a long and stable employment. Please pray for me to have equality and respect from my boss. I pray for health, strength, protection and harmony.
Dana Wright My Dad found out this week that he has non small cell carcinoma. They are still testing to see if it has spread. We have already witnessed a prayer answered just through local prayer. They had at first said in was in body fluids and then came back and said they tested them two more times and they were clear. We still have a long way to go. Please also pray for his salvation. This is the most important prayer to me. Thanks and love to you all!
Patty Childs Heath Libby Corbo went by ambulance to the hospital in excruciating pain Friday night. She had twisted bowel-surgery. They said if she had waited another 2 hrs she wouldn't have made it. Please pray for a good and speedy recovery. Thank you.
Melissa Turner Johnson My mom received a call this morning that my sister Stephanie Stiwinter was rushed to hospital during night with breathing difficulties. Her boyfriend who is with her told my mom that they found a mass in both lungs and are keeping her in hospital. Will you please lift her up in prayer....
Debi Miles I am praying my grand daughter, Trinity ,,,who is 12 on Aug 5....be healed from the hurting pain of her dad not having any thing to do with her...also....that her mom...my daughter....also left she and her 2 brother's..Isaiah and Malachi....choosing dugs alchohol and men over them......I pray for healing a knowledge ..and good judgement...discernment...and a heart sold out to the LOVE OF CHRIST...KNOWING...SHE IS A DAUGHTER OF THE MOST HIGH GOD....THE KING OF KINGS PRECIOUS CHILD..AND HER HEAVENLY FATHER..THAT LOVES HER AND WILL NEVER LET HER GO..I am the grandmother...raising ..the beautiful gifts from above....I am BLESSED
Donnie E Crawford Today over 2,500 students are on their way to Daytona for an unforgettable week! Along with 1000 volunteers and staff of NewSpring Church.
Join us in praying for the staff, the volunteers and the students… that everyone will have a safe trip and that everyone involved will draw closer to God and hear clearly from Him! Pray many life's be saved by JESUS.
Melissa Turner Johnson I have a request from a friend,please be in prayer for Gloria Spear, she just had a heart attack, believe with me for healing from our Father who can do all things!
Heidi Pray heidi get ft job on hire on spot June 18 th At 11am n my mom will babysit.
Donnie E Crawford My step mom Jewel Childs is in the hospital with heart problems and dehydration. Please pray for her to be healed and for GOD to protect her. Thank you all for the prayers. To all Pray Up Cybercafe Prayer Warriors, Thank you for Praying up for her and being so obedient unto the LORD. Thank you FATHER GOD for hearing our prayers and answering them.
Thomas Hollenback My Dad, David Hollenback SR, passed away. He was the best man, role model, & father, I could ever had. He will be greatly missed. Please pray for my family during this time of sorrow.
Gabriela Fuentes Dear God, Please Help my sweet ABBS, she is so little to have so much going on in her life. I miss her so MUCH! Please help me to see her again, if it is Tu Voluntad. Gracias Señor. Cuidanos ABBS Y YO y Ayudanos tambien Por favor, Thank'you Bless Dwane and the family help him to heal if he's still alive.... Bless Flor Fuentes and su 3 niños! y Bless Chris Chung y Tatiana y Jamie Y the New Life SDA church in De Funiack Springs.... en el nombre de Jesús Amen.
Shanna Lowe Browning My sweet baby girl, Mackenzie Browning has been suffering from ovarian cysts. She had one burst this morning and is experiencing some major pain right now. All prayers for her are greatly appreciated!!
Kim GoDawgs Durden
Ryan Christopher Kitchens - *with the rapid growth of the tumors, doctors say maybe 2 months :'( * . They tried oral chemo (new thing apparently) but Ryan had such a bad reaction to it they had to stop after 1 treatment. They'd rather spend quality time with him than have him in more pain. :( The oral chemo would have only had a small chance of slowing down the growth but no guarantees. The tumors grew 3 - 4x in size in only 1 month! I pray for a miracle every day. At 7 yrs old, knowing he's dying, he said he wants to donate his tumors to Saint Jude Hospital so his life means something and he can help other kids! He's a trooper and a fighter, but he knows what's going on. He wants a particular casket and that's one reason they are raising money...so he gets his last wish. Pray for a miracle healing from GOD.
Julianne please pray for my brother ted who is 27 yrs, who is tranfusion dependant and currently has an abnormal heart rythm . He is in winnipeg hospital with my mother(pray for her too). That he may be healed through the power of prayer . amen
Akhro I am a wretched sinner.Please pray that the Lord Jesus forgive my sins and and deliver me from the mess i put myself in.
Vicky My marriage is failing of 32 years and my husbands depression is taking over. He will not seek anymore help and blames me. Pray for a miracle. No work adds to an already doomed life.
Pamela Pray that my husband would come to know Jesus as his personal saviour and that the Heavenly Father would bring healing and resoration to our marriage.
Brandon Please pray for me and my family that GOD would help us to love each other like we should.
Seth As a new medic in the US Army in Korea, I'm switching to working long nights at the hospital, instead of where I was working before. Please pray that God will switch my day/night schedule, and help me to stay fully awake, alive, focused and energetic all night, for the job. Pray that I'll be able to sleep deeply during the days. Pray for wisdom on my days off, whether to switch my sleep schedule or not. Pray that God will train me well, and that I'll do the job well, with all my heart, soul, mind and strength as doing it for the Lord, and that He'll grow, develop and strengthen my skills and knowledge as a medic. Thanks.
Emily My good old friend Emily has started to take drugs and drink quite a bit now, and it's worried her mother and me. She's only 16 but she's potentially going to ruin her life. I saw her today when she was with her mother and she seemed like a different person - totally out of this world with the drugs, it was awful. I've just sent her an honest message about how I don't like seeing her this way, and I'd really appreciated it if you could pray for her. I don't want to see her ruin her life as I've known her since we were kids, but I fear she could. Thank you.
Craig Please God. I am doing my best NOT to panic. I'm trying to have faith. But it's not easy - that's for sure. Please God - I need a SUPER MIRACLE. Please make it more than possible for me to keep my apartment and my car. And possible to help my brother too! Thank You, God. In Jesus Name. And please bless everyone who reads this prayer. :o)
Tracy smith pleas pray that i stop smoking and get even closer to the LORD
Lisa Please pray for my friend Eddie who is an alcoholic, diabetic, neuropathy, fibromyalgia and has hernias in his stomach area. Eddie spent one week in hospital... his eyes were YELLOW and ER doctor said Eddie would die by Christmas, then dr. reiterated, no Thanksgiving if Eddie didn't stop drinking. Now Eddie is in Friendship rehab (Anderson) for 1 week for physical therapy to get stronger so he can go home but is alone. He is not receiving any counseling for his alcohol addiction. Pray GOD would draw Eddie to HIM and Eddie would see his need for JESUS, to remove any desire for alcohol and heal Eddie's heart of all past hurt, mistakes and depression and healing for his physical ailments. Pray Eddie will have a desire to walk daily dependent on HIM the rest of his days. Lord, please surround Eddie with people who love YOU. Thank you!
Joel A. of Cubao (Philippines) Please pray for me that all negative and evil influences and spells, bad luck, hexes, curses, incantations, voodoo casted against me will be reversed and I will finally be free of all aforementioned evil and negative influences. This I ask through your sweetest name Jesus Christ of Nazareth Amen.
Dilhani of kg (Sudan) Praise to the Lord for everything that he have given to me specially my husband my son.
My husband went to a foreign country 3 years ago. Now ho told me that he is still loving me but he have no idea to come back to me. He told that he has affair with another woman. We have a 4 years old son also. Please pray for Lord give my husband a good heart to come back to me and my family reconciliation.
Praise to the Lord now and forever.
Jilian of Gujarat (India) I AM STILL IN NEED OF YOUR PRAYERS.
Kindly pray for my husband that GOD may deliver him from the Devil's bondage (affair with another woman) after 16 years of our marriage life. He has never loved me but given only pain & sorrow throughout these years. I have one kid. I have hide my identity. He has forsaken me as wife living under one roof since one year. Kindly pray that GOD may open his blind eyes & show the reality of life & change his heart & fill with plenty of love & affection for me as a wife. Always I pray to GOD with tears. GOD is so kind & loving. GOD will definitely answer our prayers.
Angie My stepkids have been kidnapped by there mother! The stress of it is killing me!
LeAnn Wilson Please pray for one of my friends at work Jeannine. Her 9year old daughter has had complications from brain surgery and is not doing well. Her daughter's name is Sarah Beth. She needs our prayers now. Please pass it along . I believe that the more we have praying,the faster she will heal. God you are in control and we give you all the glory. Please comfort the family and Sarah Beth. We know that nothing is impossible when we have the faith of a mustard seed. Guide and direct the doctors and give your peace to Jeanine and her little family. In JESUS name we pray. Amen
Diane I have just made the decision to divorce my husband. He is addicted to drugs and can not or will not stop. His body is worn down. I can not make him stop. I have prayed over this for a long time. I need to take care of myself and my children. It is in God's hands now. Please pray for us to have the courage and strength to get through this difficult time. Thank you.
Anonymous Almighty God, Father, I pray for the miracles of love & marriage. I place my desire for love and marriage to the man I love, Louis, into your loving hands. Manifest my miracles. Send my Love, Father. Send my husband. I claim my blessing for an amazing Christian partner. I speak life into Louis and my relationship. Bless us with a God connection. Bless us with a heart connection. Bless us with a love connection. Bless us with a joyous, intimate, Christ centered marriage. Lord, do it. Amazing grace, Father. Amazing grace. Grant my hearts desires, Father. Thank you. In the name of Jesus. Amen.
A Worried Mom Please pray for my 15 yr. old son. He is struggling with depression. He is good kid with so much ahead of him. It breaks my heart to see him so sad. I am also so worried, a friend's 17 yr. old son committed suicide last year around this time. He struggled with depression too. I pray to God my son doesn't get that depressed. Please pray for him. Thank you and God Bless
Cindy Hubbert Praveen Gcm Dear Friends, Today I visited many houses to preach the gospel of Christ in the remote villages. I was just found now that i got Malaria Fever. Please Pray and Right now i havent any single penny to take care of myself. Only Praying. if any one would like to help to get some medicine to recover fast, pls help, if no, pls pray. i want to get recovery fast, because there is a lot of work pending in His kingdom work. Amein. Love you all my friends. if any one would like to help via Paypal Email:- grace.children.ministries.ind@gmail.com
NewSpring Church please pray for boldness and that each student would listen to the Holy Spirit and respond in obedience.
Amy M Rhodes Please pray for my mom Jackie,found out today she has shingles! Put her on prednisone that she's not looking forward to,if anyone has had it and knows of anything she can use or do for relief let me know!! Thanks for the prayers!!
Teresa Stone
Our 12 year old nephew in law Zayne was in an accident and cracked his skull and we ask for everyones preyers that he will live through this!
Evangelist Qaisar Shan Dearest my All the Family and Friends FB, I have urgent prayer request tomorrow Danish have surgery … I wonder because Danish is small boy, and also disabled. Kindly keep him always and special in daily prayer, We are all right now stay praying together around the Pakistani pastors and our outreach members, I have faith and believe Danish surgery successful, IN THE NAME OF JESUS
God Bless You All
Tammy Please pray for my mom she had to go to the doctors this morning, she has been hurting real bad in the bottom of her stomach.
Daniel P Trouten URGENT! Shawn was in a motorcycle accident Sunday night without a helmet on. Jaw is broken in multiple places. Eye sockets are broken. Skull fractured in multiple places. Lungs are slightly damaged and not strong enough for an operation yet. One disc in his spine is broken. He's been kept "out" and strapped down by the docs as they begin the list of operations.
Will you please join us in agreement for the body and the blood of Jesus to be the amazing confounding grace that is more than sufficient for Shawn in his time of need right now?"
Michelle Please continue to pray for my mother-in-law Manya. She is struggling to recover from a Heart Attack and has not woken up since. May God Bless you all for your prayers!
Stephanie I am a victim of Domestic Violense. Relocated with 2 children over a year ago and cannot find a job. I keep running into dead ends. I need to support myself as well as my family. There is no Public Assistance anymore. I need a job or I will go insane.
Donnie I would like to ask everyone to please say a special prayer for a family that has just lost their son. They need the comfort of the holy spirit in this time of mourning. Pray that GOD give them peace and healing. Thank you all so very much. The Dixon family, may GOD SPEED
Debra I need prayer for my daughter who lost her 3 kids 3 year ago from drug abuse.(I have health problems and don't know if I can manage them any more..they need to be with someone younger..not their old grand mother...I want what is best for my grand kids and would love to see my daughter return to CHRIST....also please pray for rain to help put out the fires in the west...May GOD have mercy on those who have lost everything...thank you..I also pray this site touches many.lives..GOD BLESS
Donnie Please pray for a friends child. The child is going through a very hard time with cancer and needs everyone to be praying that GOD will Heal him. Thanks.
Donnaonlychild Please help my mom find the strength and fight and please god let her continue fighting Ovarian cancer she only found out 9months ago I'm her only child dear god she's only 52 we r all we have please I ask for prayers not to do the impossible I only ask that u pray for her strength to not give up she's trying so hard and she's scared n crying please please please pray with me and my I need to help her please she's so sad she's scared she isn't ready to meet u yet
adrianj My husband and I had a disagreement. Please pray he calls me very soon. Also pray that we will be under one roof soon
Carolyn2 Please pray that my brother Paul wakes up from his coma and recovers to full functitioning again, or at least functioning enough to watch his Son grow up
Mmtc@2011 My son, Tony is going to be flown to federal prison tomorrow.
I'm sure this is the scariest moment of his life. I pray that our Lord, Jesus is preparing the Saints even as we speak to meet my son at the door and take him under their wing and that he will be protected! I also pray that my son will SURRENDER his life to Jesus and that the LORD will deliver him from drugs/alcohol/sex addiction and that His grace and mercy will be manifested in a physical/spiritual and mental healing upon my son's life and body! I also pray for a peace of mind on my son, a peace that passes all understanding! In Jesus Name, AMEN (SO BE IT)!
Roy355 Request you to pray for my girlfriend, Prerna. She is going through a lot in her life. She feels that she has got the answers to her problems by following astrology or numerology. I pray to the true and living God Jesus Christ to bring her out of this evil belief. I know that there is nothing impossible in God. I really want her to come out of this evil oh Lord. Bring this soul to you Lord. Show her the power of the true and living God. Amen.
Michael osborne My 53 yr. old female cousin is dying of Cancer!! Her name is Alice Chappell
Evangelist Qaisar Shan Pray for Pakistan... God Bless
Michael Osborne I need a job very badly, haven't worked in 7 months and have
had no income except my wife's check!!! Lord please send me a good job!!
Dave Please pray for my wife Gloria, though she has addiction issues with alcohol, cigerettes and sexual promiscuity(adultery)and being gone who
knows where for long periods of time and now wants a divorce (all of
which need prayer for) my greatest concern is her relationship with the
Lord - pray that the Lord Jesus Christ draws her back to Himself that He
opens her eyes as she seems to be becoming more and more detached
from His truth! If she returns to Him, then I pray that she will be freed from
her addictions and her total denial of the sinfulness of her lifestyle choices.
Also, please pray for my four kids and I, as we deal with her self
destructive behavior. And pray also that the Lord surrounds us with His
angels and protects us from evil. I ask this in Jesus name. Amen.
Barbara Please pray for my friend and co-worker Diane who has discovered
she has cancer in her kidney. Please pray that the cancer can be
completely removed and that she will be able to return to a normal life.
Please pray for her encouragement and grace to help her through this
difficult time.
Andre My name is Andre - I am a firm believer in Jesus Christ I have a
problem with drug use and want to be set free from the chains of it all
please pray for me,I know that GOD has a plan for my life and a job for me
to do and I want to do that job and also help others ThankYou and GOD
bless you.
DHaven Kistin Please pray that Preena and I and our children are watched
over and protected. Pray for our guidance and for us to follow the righteous
path.Please pray that Preena and I will get married and that we will be happy
together for all eternity. I love and care about them all.
Angie Morgan Praying for a special Aunt, Faye Barnes and a special friend, Allen Hammond. Both are in need in a touch from God for a physical healing.
Brian Cape Please keep my mom in prayer she has made a turn for the worse doctor sad he didn't look for her to make it home its in gods hands now i don't know if i can take this right now.
Ready To Pray Up? Hit The Button.